Mini Tour UK 2020
Ringraziando ,i piloti, che hanno partecipato al mini tour Portogallo,
AlitaliaVirtual vi informa, che e' attivo, il Mini Tour UK 2020 .
Vi aspettiamo numerosi con le adesioni!!!!
Buon vento......
Thanking the pilots who participated in the mini tour Portugal,
AlitaliaVirtual informs you that the UK 2020 Mini Tour is active.
We are waiting for you with adhesions !!!!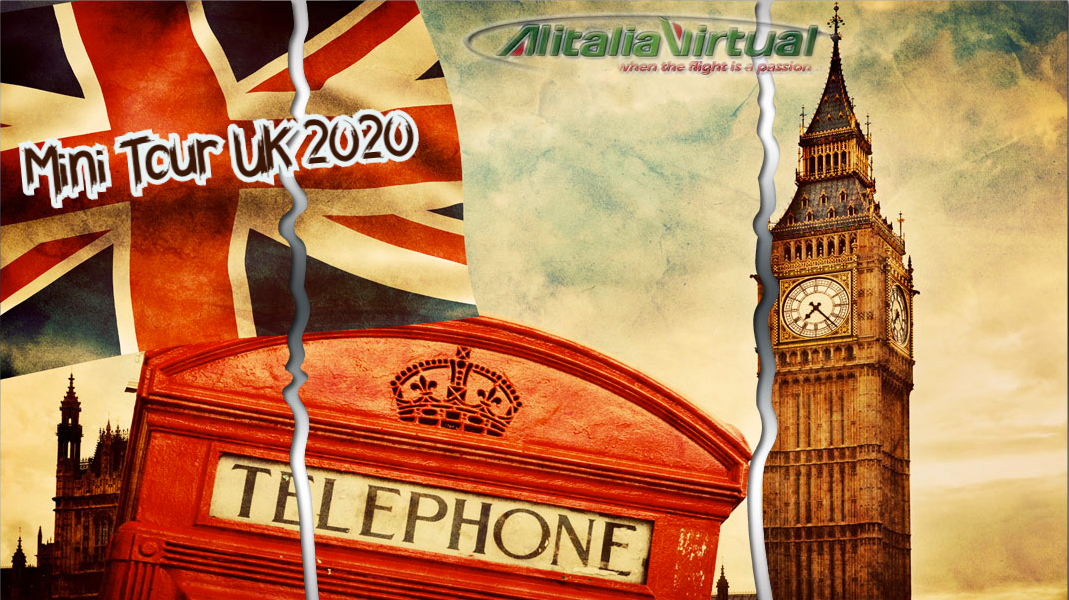 Posted By: Marco Dalforno
News Id: 261 posted on 2020-05-01 00:07:47

---