Fly-In Domenica 11 Ottobre
Domenica 11 Ottobre alle ore 21 LT ,si terra' un FLY-IN su Catania(LICC),che vedra'impegnate non solo la nostra "Mitica" Alitalia Virtual ma altre compagnie aeree virtuali.
In occasione dell'evento,invitiamo tutti i piloti,a partecipare con un bel volo in compagnia Bologna(LIPE)-Catania(LICC).
Non esitate...a schedulare il vostro volo!!!!
Appuntamento alle 20:45 sul canale Discord per il briefing pre-volo.
On Sunday 11 October at 21 LT, a FLY-IN will be held on Catania (LICC), which will involve not only our "Mythical" Alitalia Virtual but other virtual airlines.
On the occasion of the event, we invite all pilots to participate with i fly in company Bologna (LIPE) -Catania (LICC).
Do not hesitate ... to schedule your flight !!!!
We are waiting for you !!!
Meet at 8.45pm on the Discord channel for the pre-flight briefing.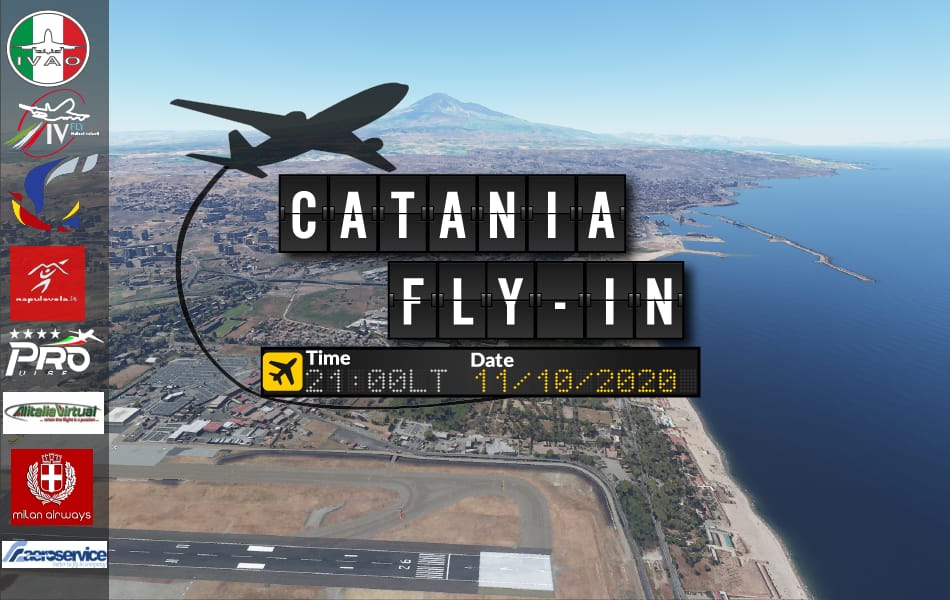 Posted By: Marco Dalforno
News Id: 278 posted on 2020-10-07 20:52:16

---