Tour Medio Oriente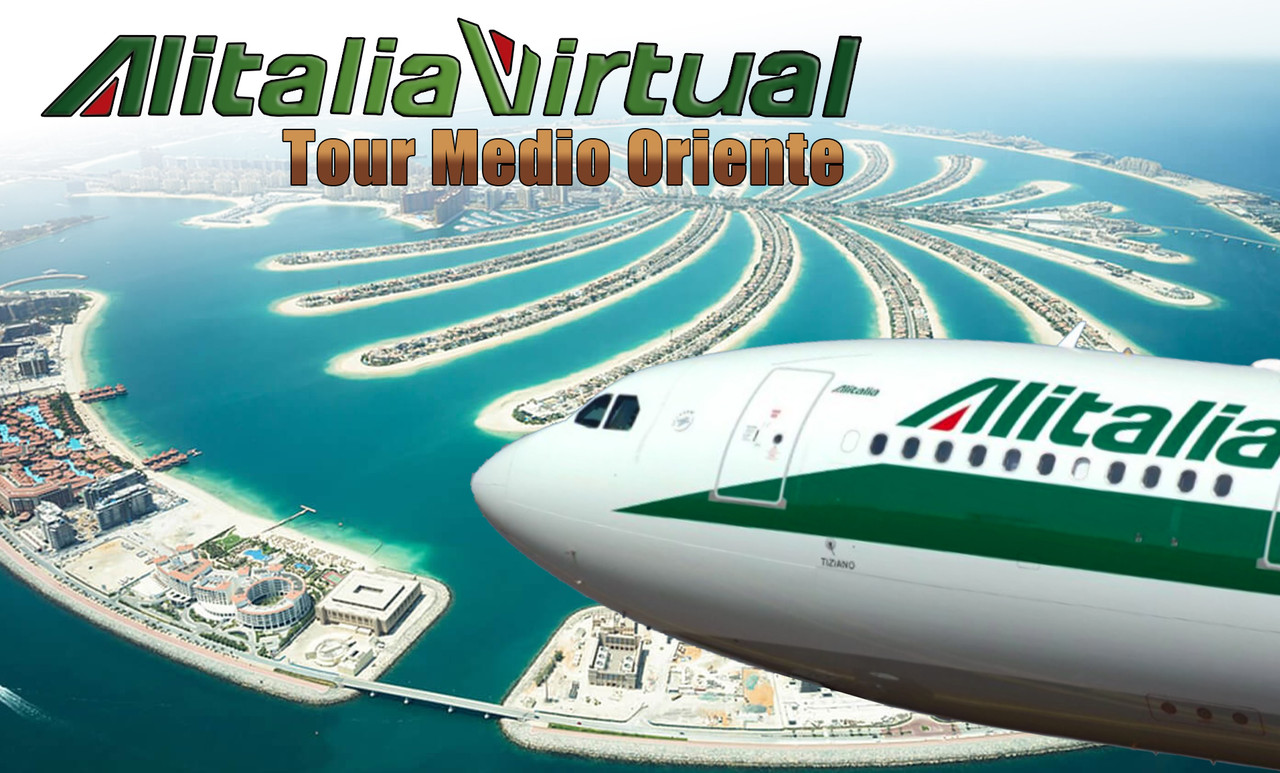 Cari Piloti, Alitalia Virtual vi propone questo indimenticabile tour nelle terre delle mille e una notte, che ci vedra' impegnati in tratte di medio raggio.
Andremo a perderci tra mille profumi e stoffe dei bazaar, sorvoleremo terre aride, mete delle antiche rotte delle carovane delle spezie, culla della Civiltà e delle religioni piu antiche, toccando alcune tra le città piu antiche ed anche piu innovative al mondo.
Da una idea di Alex Ciccio.
Fine tour 30 Aprile 2021 Buon vento a tutti!!!
Dear Pilots, Alitalia Virtual offers you this unforgettable tour in the lands of the thousand and one nights, which will see us flying medium range routes. We will get lost among a thousand perfumes and fabrics of the bazaars, we will fly over arid lands, destinations of the ancient routes of the spice caravans, cradle of civilization and the most ancient religions, touching some of the oldest and most innovative cities in the world. From an idea by Alex Ciccio. End of tour 30 April 2021 Clear skies to all!!!!
1 LIRF Fiumicino - OLBA Beirut
2 OLBA Beirut - OERK Riyadh
3 OERK Riyadh - OMDB Dubai
4 OMDB Dubai - OIII Teheran
5 OIII Teheran - OBBI Bahrain
6 OBBI Bahrain - ORBI Baghdad
7 ORBI Baghdad - OOMS Mascate
8 OOMS Mascate - OEJN Jeddah
9 OEJN Jeddah - OTHH Doha
10 OTHH Doha - OMAA Abu Dhabi
11 OMAA Abu Dhabi - LLBG Tel Aviv
12 LLBG Tel Aviv - LIRF Fiumicino
Posted By: Giulio Cataldo
News Id: 287 posted on 2021-01-31 08:37:25

---